Posted By admin on January 2, 2013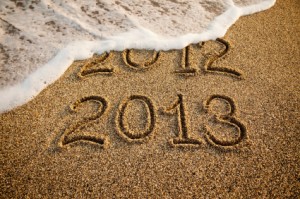 We've refreshed our Top 5 New Year's resolutions for executives and leaders for 2013. This is a pivotal year.  Your communications skills will be vital to thriving in this year where uncertainty is the norm and turmoil is possible. So what's an executive leader to do?
Download the free 2013 resolutions poster, a gift from all of us here at Grant and Associates.
2013 Resolutions for Executives

This year resolve to:
1.    Get in Shape – Get your messages clear and master your delivery. Clear, confidently delivered messages are reassuring and help people to act.
2.    Lose Weight – Focus on the messages and goals that matter most. Less is more
3.    Stick to a Budget – Keep your communications short and provide ample time for questions. Give your team time to express themselves. Feeling heard matters to everyone.
4.    Get Organized – Prepare. Organize your thoughts in advance. Be ready to handle the tough questions.
5.    Find a Better Job – There's no better job than one you do well. Communicate what you do well. Develop your personal elevator pitch. Then seek opportunities that align to your strengths.
Use communications to make 2013 a banner year for you and your team! If you'd like to supercharge your communications skills, we can help.  We offer private one-to-one coaching in our Executive Presence program as well as group training  in our popular seminar, Speaking for Impact, available as a private program or in a public seminar offered in cities around the country. We'd be delighted to work with you or your team.
Share your thoughts
Speaking for impact is not an  accident. It's a skill. For more tips to sharpen your communication and public speaking skills, check out other Speaking for Impact blog posts. Stellar communication skills pay off in opportunity, achievement and income.
What are your 2013 resolutions as a business leader? Tell us in a comment to this post.